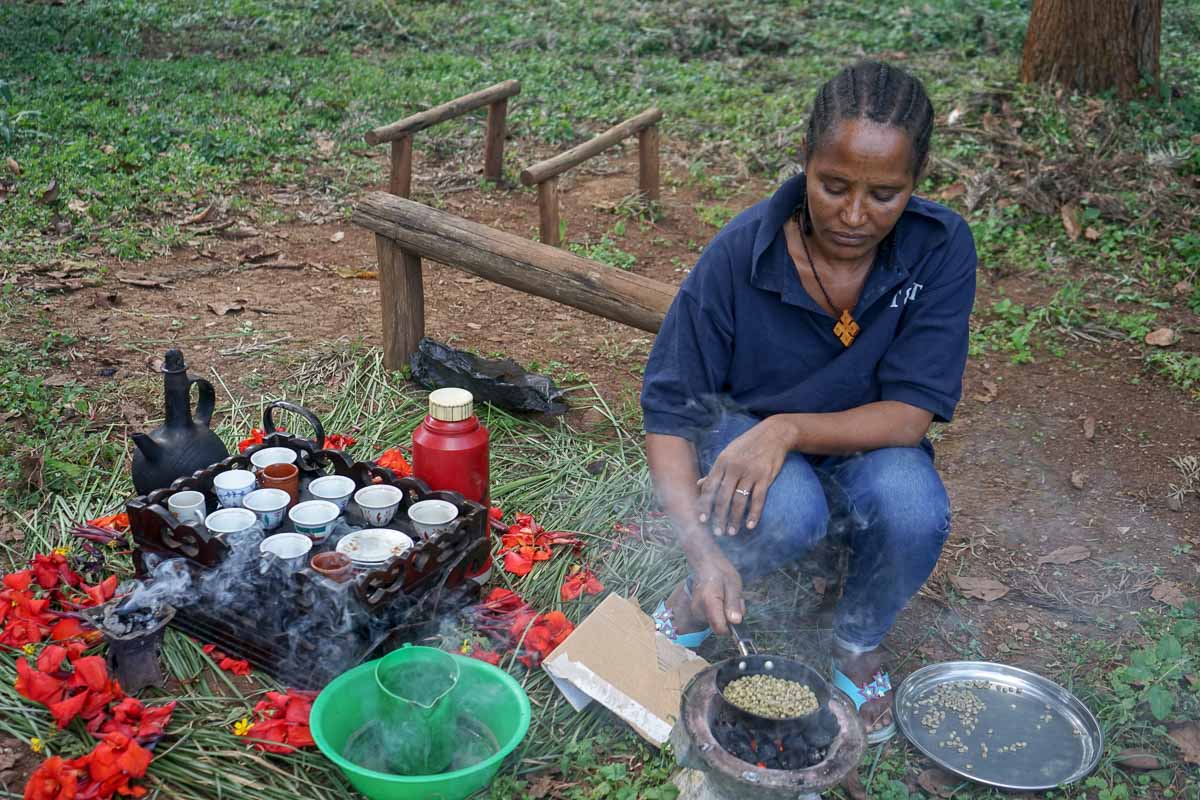 COCOA / MELON / ROSE
Country: Ethiopia
Region: Tega and Tula villages, Bonga, Gibo Keffa
Varietals: Wild Keffa forest coffee, 74110, 74112, 74140, 75227, 7454, 74165
Processing Method: Washed
Elevation: 1693–1860 m
Certification: Organic
Experience: Sweet and caramely with tart fruit and lemon curd flavors
Tega & Tula Specialty Coffee Farm is named after the two nearby villages of Tega and Tula, found in the woreda, or district, of Gibo, in Keffa, Ethiopia. The farm is 500 hectares in size, with nearly 400 hectares planted in coffee, primarily Ethiopian varieties and cultivars that were released in the late 1970s, as well as some wild coffee from the Keffa forests, as the farm is in the Keffa bio-reserve area. The farm is certified organic and produces both Washed and Natural coffees, but as you all know we are suckers for naturals, so that's what this one is. Enjoy!
**Don't Forget! These beans are green right now! We need you to place your order, so we can roast it especially for you and ship FRESH on Thursday . Wait, tell me more…

At Treeline we like to keep it fresh. All coffees ordered are roasted, packaged and shipped on demand each week on Tuesdays. Orders must be placed before 5 a.m. PST in order to have your coffee shipped that week, because as much as we like to think we are awesome - we are not awesome enough to predict what you might be ordering.

All orders after this time will ship the following week. If this seems like a SUPER long time to wait for caffeine (don't worry, we get it) please leave us a note and we will do everything in our caffeinated power to sort you out.

Due to our cafes being extra needy, we roast some coffee other times in the week as well - if your coffee happens to be the same coffee that they are getting, consider yourself a winner-winner-chicken-dinner because we will probably ship earlier then we just told you we would.